COLUMBIA, Mo. – A suspect is in custody, after a robbery at a Columbia restaurant early Friday morning.
Employees of Pickleman's told police that a man entered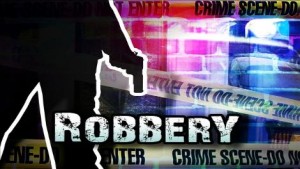 wearing sunglasses, a black hoodie and sweatpants. The suspect pointed what was believed to be a handgun at one of the employees and demanded money. The suspect fled on foot with an undisclosed amount of cash.
A K-9 team lead police to Kevin Strong, 22, of Columbia, and the money, clothing and an airsoft pistol were recovered.