ANDREW COUNTY, Mo. – A Savannah man is in serious condition after his motorcycle struck a deer in Andrew County Wednesday night.
The collision took place on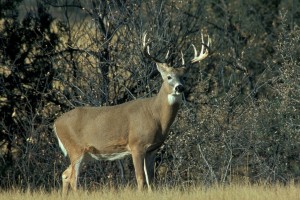 Highway 71, three miles northwest of Savannah, around 8:35 last night. The Highway Patrol says Steven Johnson, 55, was southbound on the highway when he struck a deer as it crossed the road. Johnson was ejected and his bike skidded off the right of the road.
Johnson was transported by ambulance, to Mosaic Life Care in St. Joseph for treatment.