SALINE COUNTY, Mo. – Emergency crews were sent to a motor vehicle crash with extrication needed, just before 11:00 Thursday night.
The Saline County crash was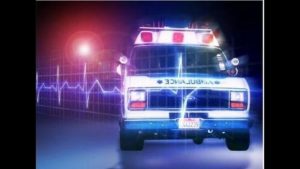 reported to be on East Highway 41, East of County Road E, with the car on it's side and a woman trapped inside. EMS later requested Lifeflight but weather conditions did not allow the air ambulance to fly at that time. Tashia Wake, 32, of Malta Bend was not wearing a seat belt when she received serious injuries after her car went off the right side of the road and struck the ground.
Saline County EMS transported Wake to University Hospital in Columbia for treatment.