CALDWELL COUNTY, Mo. – A Hamilton driver has been incarcerated in Caldwell County for numerous charges.
The Missouri Highway Patrol took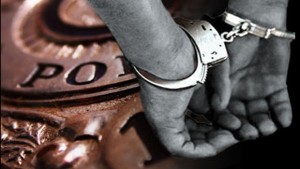 Michael S. McFarland, 40, into custody just before 2:00 Thursday for felony allegations of possession of a controlled substance, possession of drug paraphernalia and driving without a license.
He is also alleged to have been in misdemeanor possession of marijuana, drug paraphernalia, speeding, no seat belt and a Caldwell County warrant for failure to appear on a traffic offense.
Donnie King is your overnight news announcer for KMZU 100.7, send story ideas to [email protected]