UPDATE: (07/02/16) A change of Judge was requested on April 6, 2016 according to the court docket. That request was sustained and Judge Michael O'Brien Hendrickson was replaced by Benton County Judge John M. Torrence on June 9, 2016.
On June 16, 2016, the docket indicates a discrepancy with the defendant's name caused the issue and now a conference cal is scheduled for Friday, July 8, 2016.
Moore remains in custody without bond.
BENTON COUNTY, Mo. – A Benton County Circuit Judge will hear a motion to have himself removed from a murder case at 9:30 this morning.
The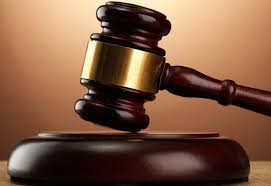 attorney for Jemell C. Moore, 25, of Liberty filed the motion at an April 6th hearing on charges of murder in the first degree, armed criminal action, assault in the first degree and theft of a firearm. Moore was charged after a 24 year old woman arrived at a local hospital with a gunshot wound.
Deputies later discovered the body of a 40 year old man at a Benton County residence.