KANSAS CITY, Mo. – Tammy Dickinson, United States Attorney for the Western District of Missouri, announced that a Danville, Ken., man who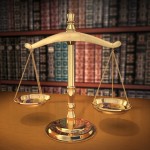 carjacked a vehicle in Kansas City, Mo., and forced its owner to accompany him as he drove across the state, pleaded guilty in federal court today.
Robert C. Caldwell, 26, of Danville, pleaded guilty before U.S. District Judge Beth Phillips to participating in a kidnapping conspiracy, one count of kidnapping, one count of carjacking, one count of using a firearm during a crime of violence and one count of being a felon in possession of a firearm.
Caldwell and an unindicted co-conspirator (who is considered a juvenile in the federal system but has been charged as an adult in state court) lay in wait outside the home of a 67-year-old Kansas City, Mo., man at about 5:30 a.m. on Jan. 22, 2015. They abducted the victim at gunpoint as he was leaving his home.
The kidnappers pretended to be on the phone with an accomplice who was holding his wife hostage; at one point after another failed ATM attempt, they informed him they had killed his wife, which was false. He made an attempt to escape, but was unsuccessful. He was then beaten heavily by both men.
The driver of the van was having trouble maneuvering the large van while holding the gun, so he sat the gun on the floorboard so he could use both hands to steer the vehicle. The victim lunged for the handgun and pointed it at the two carjackers as he demanded they pull over. When the vehicle pulled over, the driver made a move towards the victim, who pulled the trigger of the loaded gun, but it failed to fire. The victim quickly racked the slide to chamber a round, but both men had fled from the vehicle with the keys. The victim also ran from the vehicle. As he ran down the street in Jennings, Mo., he turned and saw the two carjackers had returned to the vehicle and were slowly driving in his direction. The victim hid between several houses as he watched them drive away in his van. He then contacted the police.