CLAY COUNTY, Mo. — Seven charges were brought against a Lee's Summit resident this morning in Clay County.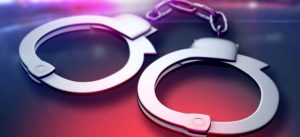 A Missouri Highway Patrol arrest report states,  Belal S. Rhaimeh, 23, was arrested and charged with a Cass County Sheriffs Department felony warrant, a Lee's Summit Police Department misdemeanor warrant, driving while intoxicated, driving with no lights, careless and imprudent driving, no seat belt, and no insurance.
Rhaimeh is being held and is bondable at the Clay County Detention Center.