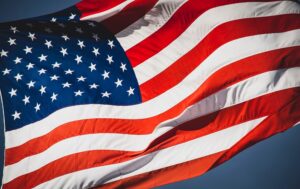 CARROLLTON (KMZU) – September is suicide prevention month, and the United States Department of Veteran Affairs uses this time emphasize the importance of preventing veteran suicides. KMZU spoke with Aaron Eagan, the director of community-based suicide prevention with VA to learn more about prevention efforts.
Eagan describes what the most important thing one can do for a veteran close to them who is in need of help.
Often times, starting a conversation with someone who needs help can be difficult. Eagan offers suggestions on how to initiate the talk and voice concerns.
Eagan also shares what patterns people should be aware of if a loved one is considering suicide.
As the 20th anniversary of the September 11 attacks is marked tomorrow, and just weeks ago 13 American troops were killed in Afghanistan, these events could trigger some reactions for veterans. Eagan reminds us to start conversations and to remember to treat veterans as humans while checking in on them.
VA offers several resources for any veterans in crisis and their loved ones. Eagan tells KMZU how these resources can be accessed.