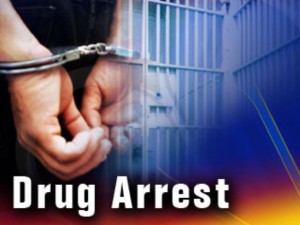 JACKSON COUNTY, Mo. – A Liberty resident, Jason E. Shaw, 41, received a felony charge among other charges after a traffic stop during the early morning hours, Sunday, January 3, 2016.
According to the Missouri State Highway Patrol arrest report, Shaw was found to be in alleged felony possession of a controlled substance after being stopped and charged for speeding and littering at 1:25 a.m.
Shaw was taken to the Clay County Detention Center before being released.