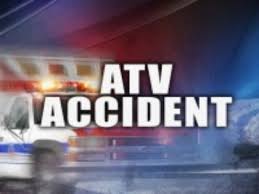 MACON COUNTY, Mo. — An elderly Macon man and two children are injured after their ATV hit a dog in Macon County Tuesday afternoon.
The incident was reported to the Missouri Highway Patrol around 5:00 p.m. yesterday, at Montana Place, seven miles East of Macon. Russell Goosey, 65, is moderately injured and his 5 and 7 year old passengers received minor injuries when the ATV overturned.
All were taken by private vehicle to Samaritan Hospital for treatment.