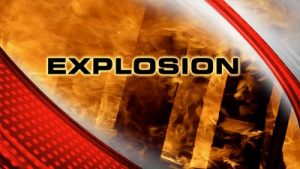 MILLER COUNTY, Mo. — The second victim had died after a house exploded in Iberia Thursday evening.
Miller County 911 began getting calls around 6:00 p.m. about an explosion in the 200 block of Lombar Street. When fire units arrived, they found the home fully engulfed by flames. A male victim was able to get out of the house but told rescuers that another person was inside. Once the fire was out, firefighters found the body of Patricia Hendee. Arthur Sinden was flown to University Hospital with severe burns. Sinden died Friday from his injuries.
The cause of the explosion is under investigation.