ST. JOSEPH, Mo. – An explosion blew off a manhole cover and knocked the concrete top into a St. Joseph street Tuesday morning.
Emergency personnel were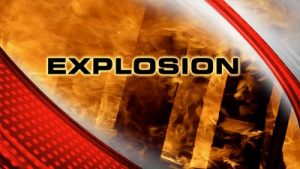 dispatched to several reports of an explosion in the 600 block of 22nd Street, around 9:00 a.m. yesterday morning. Police were first to arrive and secured a perimeter. Firefighters later declared the area safe. Police searched a nearby home after talking to witnesses and took a man and woman at the residence into custody.
Utility crews had the manhole repaired before the end of the work day.