UPDATE: 12:10 a.m. (03/10/16)- A Chillicothe man accused of multiple sexually explicit allegations will next go before the Honorable Judge David Harrison Millerduring a pre-trial conference May 3, 2016.
Court documents indicate Adam Woodworth, 38, was taken into custody in Late August of last year on 17 felony charges. Those allegations include six counts of first degree child molestation and six counts of first degree statutory sodomy as well as two counts each of sexual misconduct involving a child under 15 years of age and abuse or neglect of a child. Woodworth also faces a single charge of sexual trafficking of a child under the age of 18.
Woodworth was free on bail after posting a $100,000 bond until he was again arrested in mid-February for an additional 11 counts of felony incest. He is scheduled to appear in a Livingston County court room March 15, 2016, at 11 a.m. for this matter.
LIVINGSTON COUNTY, Mo. – A pre-trial conference scheduled in Livingston County will now include a motion to suppress evidence.
A motion to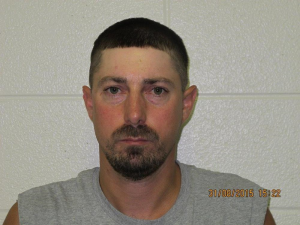 remove a document from the record has been filed in the case of Adam Woodworth, 37, of Chillicothe. Woodworth, who is currently free on bond, is facing six felony counts of statutory sodomy, six counts of child molestation, a count of sex trafficking a minor, two counts of sexual misconduct with a minor, and two abuse or neglect of a child.
The hearing for Woodworth is on the docket for 11:00 this morning, March 9, 2016, in the circuit court.