JACKSON COUNTY, Mo. – A Buckner driver was hospitalized after a rollover crash in Jackson County Wednesday night.
According to the Missouri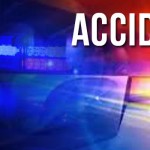 State Highway Patrol, Shana Powell, 55, was northbound on Highway BB, just North of Truman Road when her vehicle crossed the center line, traveled off the left side of the roadway, struck an embankment and tree, then overturned.
Powell was transported to Centerpoint Hospital with serious injuries.