ANDREW COUNTY, Mo. – A passenger was in serious condition after a one vehicle crash in Andrew County Saturday, March 5, 2016.
The highway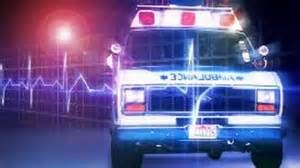 patrol crash report indicates Dalton Briner, 17, of Rosendale was southbound on Route C, three miles South of Rosendale, when he swerved to miss a tractor in the roadway. The vehicle went off the West side of the road, struck an embankment, then came to rest on the roadway.
The passenger, Marissa Bower, 21, of Savannah, was transported to Mosaic Life Care for treatment.