ATCHISON COUNTY, Mo. – A female passenger was injured during a motorcycle crash Thursday night in Atchison County.
Around 9:25 p.m. last night, the Missouri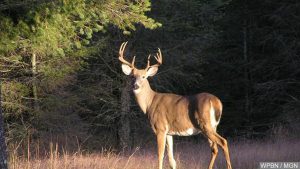 Highway Patrol responded to a collision between a deer and a motorcycle on U.S. Highway 59, four miles North of Fairfax. The report says Frank Kephart, 40, of Tarkio was northbound when he struck the deer and overturned.
Angela Orozco, 39, of Westboro, Mo., received moderate injuries in the crash and was transported by ambulance to the Fairfax Hospital.