RANDOLPH COUNTY, Mo. – A motions hearing is scheduled to begin in Randolph County today, March 23, 2016.
A hearing on a defense motion to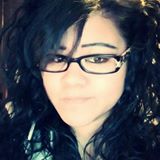 amend bond conditions for Angelica Benitez, 24, of Moberly is taking place at 1:30 this afternoon. Benitez was charged with class A felony assault and class B felony assault as well as armed criminal action and misdemeanor possession of marijuana in March of 2015.
It is alleged that Benitez ran into a woman with a car, then stabbed the woman several times with a knife.