RANDOLPH COUNTY, Mo. – A robbery suspect is scheduled to appear for a bond reduction hearing in Randolph County today, Monday, January 13, 2020.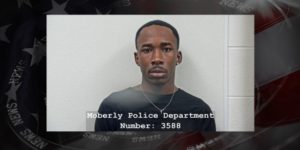 Landen L. Jackson, 18, of Moberly is charged with first degree robbery and armed criminal action. Jackson fled on foot when police spotted him a few blocks away from Daily Mart Gas Station on the first day of the year. A massive search was in progress when Jackson surrendered to police.
The hearing begins at 2:30 p.m. in the afternoon.