RAY COUNTY, Mo. – One of Three Richmond defendants arrested on drug charges will be arraigned in Ray County today, May 10, 2016.
Shawn Erin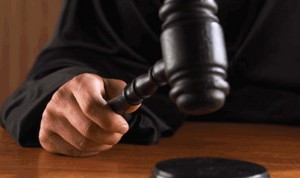 Semler, 46, will appear for a hearing at 9:00 this morning. Semler and two co-defendants, Kendra Semler, 27, and David Sparks, 33, were arrested in February of this year on four felony counts of possession of a controlled substance, endangering the welfare of a child and misdemeanor counts of possession of marijuana and drug paraphernalia.
Semler remains in custody with a $20,000 cash only bond.
Donnie King is your overnight news announcer on KMZU 100.7, send story ideas to [email protected]