RAY COUNTY, Mo. – A Richmond man was arraigned Wednesday morning on drug related charges in Ray County Circuit Court.
The attorney for Joseph David Grieme,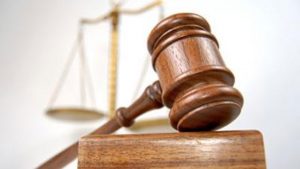 17, entered a not guilty plea and asked for a continuation until the next docket call by the court. Grieme is now scheduled to appear for a criminal setting on October 3, at 8:30 in the morning. Grieme was charged in May with two felony counts each of delivery of a controlled substance and endangering the welfare of a child in the first degree.
He also faces a misdemeanor charge for possession of drug paraphernalia.