MONITEAU COUNTY, Mo. – An evidentiary hearing is scheduled today, for a probation violation in Moniteau County.
Aaron Nelson, 26, of Russellville pleaded guilty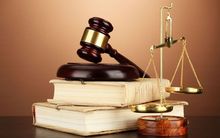 in July of 2013 to three felony counts of statutory rape in the second degree. The court suspended execution of sentence of a seven year sentence and placed Nelson on five years of supervised probation.
This hearing, originally scheduled in January, had been postponed due to inclement weather. The hearing will begin at 11:00 this morning.