SPRINGFIELD, Mo. – A Springfield man has been sentenced in federal court for a child porn indictment.
According to Tammy Dickinson, U.S.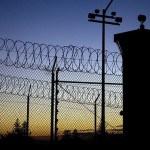 Attorney for the Western District of Missouri, Jarod "Bull" Michel, 33, was sentenced to six years in federal prison without parole, ordered to pay a $5,000 fine and forfeit the laptop used to commit the offense.
Michel pleaded guilty on June 5th, 2015 to receiving and distributing child pornography over the internet between July 203 and May of 2014.