SALINE COUNTY, Mo. – A Sweet Springs man was sentenced to 120 days shock incarceration Monday, after pleading guilty in September to charges of statutory rape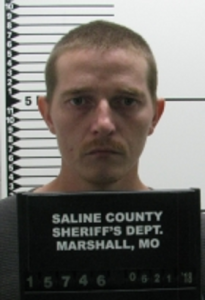 and statutory sodomy in the second degree.
The court took the recommendation of the Saline County Prosecutor to sentence Kenneth L.A. Walden, 28, to five years in the Missouri Department of Corrections on each count but to run the terms concurrently. After serving 120 days in prison,
The case will be reviewed to determine the eligibility of Walden for supervised probation.