CALDWELL COUNTY, Mo. – A traffic stop for speeding Thursday afternoon, ended with the driver in custody on a felony warrant and drug allegations in Caldwell County.
An arrest report filed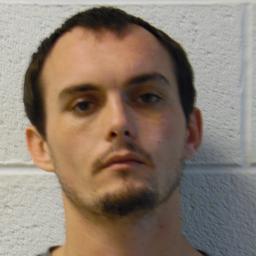 with Troop H of the Missouri Highway Patrol says a trooper stopped Joshua D. Lyons, 27, of Brookfield, a little after 5:00 p.m. Thursday. Further investigation revealed a Boone County felony warrant for assault in the second degree and Lyons' drivers license was revoked. During the arrest, the trooper allegedly seized marijuana and drug paraphernalia.
Lyons is being held at the Caldwell County Detention Center as he awaits filing of formal charges.