RANDOLPH COUNTY, Mo. — A warrant was issued for the arrest of a Hunstville resident on Friday.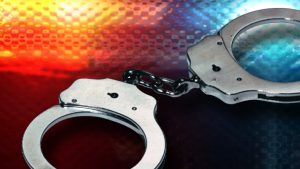 Aaron E. Kilgore, 38, was arrested and charged on October 10, 2016 with three class C felonies.
These charges include theft and or stealing of any firearm, receiving stolen property and unlawful possession of a firearm.
A warrant was issued for Kilgore's arrest Friday and a cash only bond was set at $20,000.
A hearing has not yet been set.