HARRISONVILLE, Mo.—An accident at a Harrisonville business proves fatal for one employee.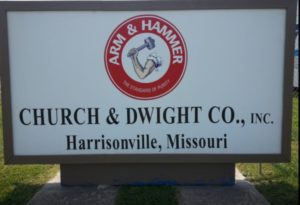 According to a release on Facebook from the Harrisonville Police Department, Friday at around 12:38 p.m. the Harrisonville Police Department along with Harrisonville Emergency Services responded to a work injury call at Church and Dwight located at the 1600 block of Anaconda Road. When they arrived they found 44-year-old Church and Dwight employee, William Johnson, had sustained blunt force trauma to his head resulting from a fall. They believe the fall was initiated by an electrical shock to Johnson.
Johnson's colleagues started C.P.R. and used an A.E.D. in an attempt to resuscitate Johnson but ultimately he was transported to Cass Regional Medical Center by E.M.S. where he was pronounced dead.