WARRENSBURG, Mo. — Absentee ballots are now available in Johnson County for the upcoming April 6 election.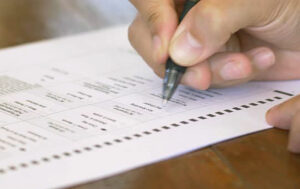 Johnson County Clerk Diane Thompson says absentee voting continues through 5 p.m. Monday, April 5 at the Johnson County Courthouse.
The voter registration office will also be open on Saturday, April 3 from 8:30 a.m.to 12:30 p.m. Application by mail for absentee ballots must be received by 5 p.m. Wednesday, March 24.