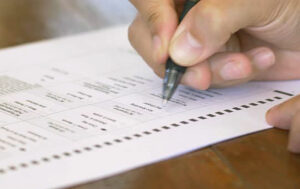 CARROLLTON — There's only six weeks until the Missouri's general municipal election on April 6. Beginning on Feb. 23, county clerks across the state will begin accepting in-person absentee voting.
Unlike the November General Election, COVID-19 will not be one of reasons for opting to vote absentee, as that exception was only for the August and November 2020 elections.
Voters have to provide a reason to be able to vote early. Exceptions include:
Absent from the county on election day
Incapacitated or confined due to illness or physical disability — including caregivers
Working as a poll worker
Unable to go to a polling location due to religious belief or practice
Serving a felony sentence or incarcerated and awaiting trial
Participant in the Secretary of State's address confidentiality program .
This year, absentee voters are required to have their ballot notarized, except for individuals using mail-in ballots due to illness or physical disability.