DAVIESS COUNTY, Mo.- A Hamilton, Mo., driver was injured following an accident in Daviess County early this morning and now facings informal charges from Troop H of the Missouri State Highway Patrol.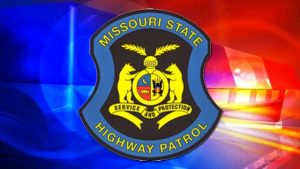 The accident report states that Dennis McGroom, 60, was traveling northbound on MO-13, four miles south of Gallatin, Mo., at around 4:30 a.m., when his vehicle traveled off the west side of the roadway and struck an embankment.
McGroom was reportedly not wearing a seat belt and suffered moderate injuries as a result. He was taken by Daviess County Ambulance to Cameron Regional Medical Center for further treatment.
Informal charges for McGroom include felony DWI-habitual offender, driving without a valid license and failure to drive on right half of the roadway.