HENRY COUNTY, Mo. — Four people are being treated for injuries following an accident in Henry County Monday.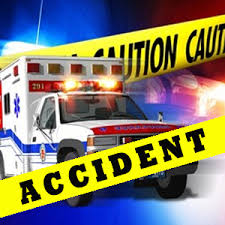 According to the Missouri Highway Patrol, the accident occurred at 3:45 p.m. on Missouri Highway 13 and Route Z. Kasey M. Kentch, 33, of Osceola was traveling on Missouri Highway 13 when she was struck by vehicle driven by Grandview resident, Edna F. Smith, 80.
Kentch suffered minor injuries in the accident and an occupant of her vehicle, a 12-year-old male, suffered moderate injuries. Three other passengers in Kentch's vehicle, all under the age of 8, suffered no injuries.
Smith and a passenger in her vehicle, Grandview resident Billy M. Smith, 80, suffered serious injuries in the two-vehicle accident.
All four were transported to Golden Valley Hospital for care.