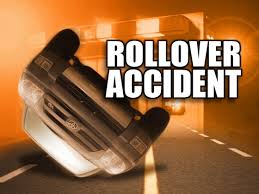 LAFAYETTE COUNTY, Mo. — An accident on Shelby road, south of T highway, was a single-injury accident.
According to Highway Patrol reports, Jonathan Bell, 18, of Higginsville was a passenger in the vehicle.  He suffered moderate injuries and was treated at Lafayette Regional Hospital.
The vehicle left the roadway, struck an embankment and flipped over.
Blake A. Smith, 22, of Kansas City was the driver of the vehicle.  He was arrested for careless and imprudent driving, no valid license, and leaving the scene of an accident.  He is held in the Lafayette County jail on bond.