UPDATE: (05/26/15) 10:30 p.m. The Mo. State Highway Patrol reports the accident occurred as Isabel Aldrette, 40, of El Paso, Tx, pulled across Highway 50 from northbound Sam Moore Road, and into the path of an eastbound vehicle driven by Victoria Moore, 25, Lee's Summit, Mo. Moore's vehicle struck the trailer of Aldrette's semi. Moore was pronounced dead at the scene. Emergency crews were forced to shut down the east bound lanes for over three and a half hours.
Update: (05/26/15) 11:26 a.m. The Missouri State Highway Patrol has reported the eastbound lanes of highway 50 are now open. No other details were available at this time. Unconfirmed reports indicate this was a fatality accident. The highway patrol should release a formal report sometime later Tuesday.
A KMZU listener has called in reports of an accident near the Johnson and Jackson County line on highway 50 in front of the Winco Fireworks Outlet.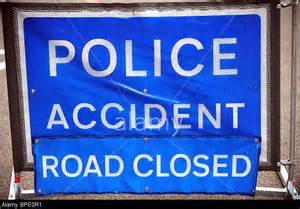 Reportedly, the wreckage is approx. 2 miles east of Lone Jack. Reports indicate the eastbound lanes of traffic there have been closed for the time.
A dispatcher with the Missouri State Highway Patrol has confirmed crews are on scene for that two vehicle accident and asked for motorists to use an alternate route.
KMZU will watch the situation and bring you more information as details are available.