RICHMOND, Mo. — Two Odessa residents are critically injured in a two car crash on Route 210 Monday afternoon.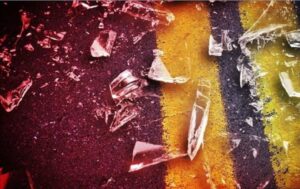 Highway Patrol reports Dominic Nobile, 22, of Richmond, pulled out in front of Michael Briganidi, 34, at the intersections of 210 and EE, just outside Richmond.
Michael and a passenger, Whitney Briganidi, 33, are seriously hurt.
Michael was taken to North Kansas City Hospital while Whitney and their 5-year-old passenger were taken to Liberty Hospital. Nobile was uninjured and not wearing a seat belt, according to the report.
All 3 travelers in the Briganidi car are Odessa residents.
The crash happened around 1:30 p.m.