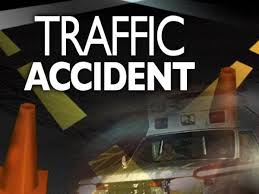 UPDATE: 10/15/2015 Details of a three vehicle accident near Oak Grove, reported by a KMZU listener have been released by the Highway Patrol. 
OAK GROVE, Mo. – According to the Missouri Highway Patrol crash report, Deborah Huber, 44, of Grain Valley ran off the right side of eastbound Interstate 70 just after 4:00 p.m. Wednesday. The vehicle returned to the roadway and struck a vehicle driven by Margaret Sorun, 75, of Norborne. Huber ran off the right side of the highway again but returned to strike a vehicle driven by Dana Defoe, 49, of Grain Valley. Huber was transported to Centerpoint Medcial Center with moderate injuries. Huber is alleged to have been felony driving while intoxicated, careless and imprudent driving involving an accident and having no valid drivers license.
UPDATE:  Missouri Highway Patrol says the accident has been cleared.  Initial reports of injured parties have not yet been confirmed.
OAK GROVE, Mo – A KMZU listener reported a injury accident on eastbound I-70 near Oak Grove.  Missouri highway patrol confirmed the accident, and stated that while traffic was slowing down at the accident, there was no actual road blockage.  Both lanes are still open.  However,  caution is advisable if drivers are in the area of eastbound I-70 near Oak Grove.  We will try to provide updates on that situation as information is available.