MARION COUNTY, Mo. — A rollover accident Friday afternoon left one Philadelphia, Mo. resident dead and another in critical condition.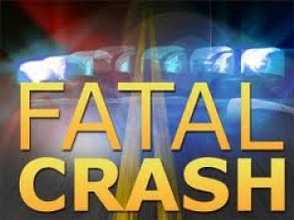 Shortly after 3 p.m. Friday, Larry Parkes, 42, was driving southbound on US 61 Highway (at Business US 61 Highway, south of Palmyra) when he lost control of his vehicle on the ice-covered roadway. The vehicle then struck the guardrail, causing it to overturn and come to rest against a tree.
Parkes was pronounced dead at the scene, while a passenger, Kelli Wilkes, 35, received serious injuries. She was transported to Hannibal Regional Hospital by Marion County EMS.
According to the Missouri State Highway Patrol's crash report, both Landes and Parkes were wearing safety devices at the time of the accident.