JACKSON COUNTY, Mo. — An accident in Jackson County early this morning led to two serious injuries and one arrest.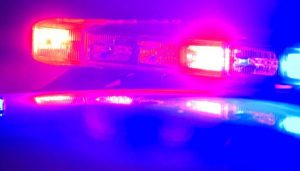 According to a Missouri Highway Patrol crash report, Taylor M. Schultz, 23, of Independence, was traveling westbound on Route FF west of Oakland School Road around 3:22 a.m., when he traveled off the left side of the road, struck a ditch and overturned.
Shultz and his passenger Melissa S. Johosky, 23, of Garden City, were transported to Centerpoint Hospital with Serious injuries. Both were reportedly wearing a seat belt.
Shultz was arrested and charged around 4:00 a.m.,  with driving while intoxicated and careless and imprudent driving.
He was released for medical treatment.