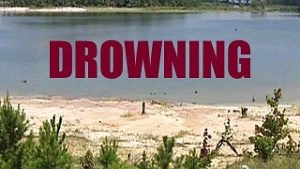 BROOKFIELD, Mo-Updated 08/05/2015, from the Missouri State Highway Patrol.
The name of a Brookfield man who was found drown after being reported missing in Linn County has been identified. According to the Highway Patrol, 66 year old Byron J. Byrd apparently fell into the waterway shortly after noon Wednesday and was unable to resurface due to physical disabilities. Byrd was pronounced dead on the scene at the Brookfield City Lake.
A KMZU listener had reported a drowning in the Brookfield, Missouri area which had been confirmed by police.
According to an official statement by the  police, the Police and fire departments and sheriff's office responded to reports of a missing person at the city lake at 12:15 on the afternoon of Wednesday, August 5, 2015.  The report stated that the deceased was a 66 year old man found submerged near a fishing dock.  The drowning was reportedly accidental.  He was pronounced deceased by the coroner at 12:58 p.m.  The name of the individual has not been released.