LINN COUNTY, Mo. — A defendant from Brookfield will appear for a setting or disposition hearing in Linn County Thursday morning.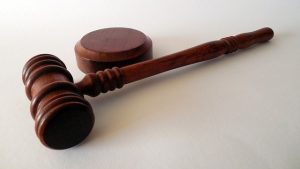 Rodger L. Gannan, 45 is on the docket at 9:30 a.m. Thursday to face charges of statutory rape or attempted statutory rape in the first degree, patronizing prostitution and other sex-related crimes, all with a victim under the age of 14.
The now-teenage victim told Linn County authorities that Gannan used to give her cigarettes and money in exchange for sex.
The abuse reportedly began in 2012, when the victim was 10 years old.
Gannan remains behind bars at the Macon County Jail, where he is held on $100,000 cash only bond.