SALINE COUNTY, Mo. – A Kansas City man, accused of felony drug distribution in Saline County, waived his formal arraignment and posted bond on the allegation yesterday.
Lloyd T. Tucker,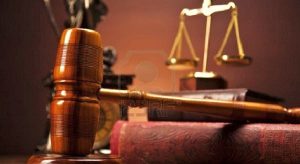 27, was caught in a sting operation using an undercover trooper to purchase cocaine in a prearranged buy at the I-70 Medical Center parking lot in Sweet Springs. Tucker and Connor Vance Daugherty, 20, of Kearney, were each charged with felony delivery of a controlled substance after their arrest Tuesday of this week.
The next hearing for Tucker is set for 9:00 a.m. on March 28, 2018.