RICHMOND, Mo.- A Richmond woman was taken into custody over the weekend on an active warrant for drug allegations in Richmond.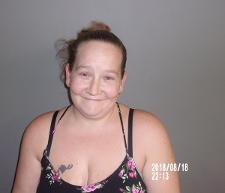 According to the arrest report, on Saturday, August 18, around 8:30 p.m., an officer with the Richmond Police Department apprehended Jennifer Hency, 34, in the 400 block of E North Main Street. Hency has two active Ray County warrants charging her with endangering the welfare of a child involving drugs, possession of a controlled substance and two counts of endangering the welfare of a child in the second degree.
Hency was unable to post the $30,000 cash-only bond and was transported to the Ray County Jail. The warrant was issued back in February for a probation/parole violation and the court is expected to rule on the state's motion to revoke probation or otherwise order probation to be reinstated pending a future court date in Ray County Circuit Court.