JACKSON COUNTY, Mo. – A Kansas City woman who was picked up on an Andrew County warrant, is now facing several additional charges in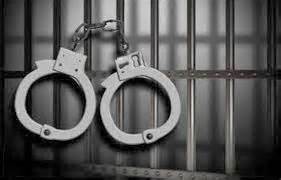 Jackson County.
According to the Missouri Highway Patrol arrest report, Kristen R. Britain, 28, was taken into custody just after 7:00 a.m. Saturday morning on the felony warrant from Andrew County. During her arrest, she was allegedly in felony possession of prescription pills and methamphetamine. She also possessed marijuana and presented officers with a false identification.
She is currently awaiting bond in Jackson County.