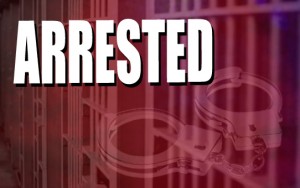 BENTON COUNTY, Mo. – A Gravois Mills, Missouri resident, Richard D. Mullins, 22, was arrested, Monday, January 4, 2016, at 9:42 a.m., for a felony probation and parole violation warrant out of Jefferson City.
According to the Missouri State Highway Patrol arrest report, Mullins was also charged upon arrest for felony first degree property damage and felony possession of a controlled substance.
Mullins is currently held in the Benton County Jail without bail.