KANSAS CITY, Mo. –  United States Attorney for the Western District of Missouri, Tammy Dickinson, announced that an Adrian, Mo., man was indicted by a federal grand jury today no charges related to drug trafficking and illegally possessing firearms.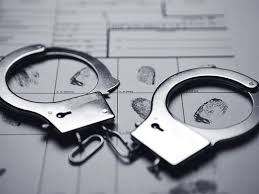 According to a news release, Jeffrey K. Fisher, 30, of Adrian, was charged in a four-count indictment returned by a federal grand jury in Kansas City, Mo.
Today's indictment alleges that Fisher possessed 50 grams or more of methamphetamine to distribute on August 1, 2015. He is also charged with possessing marijuana to distribute and with making his residence available for the purpose of unlawfully distributing and/or using methamphetamine.
The indictment also charges Fisher will being an unlawful user of a controlled substance while in possession of firearms. Fisher allegedly was in possession of nine rifles, a shotgun and two pistols on August 1, 2015.
Dickinson cautioned that the charges contained in this indictment are simply accusations, and not evidence of guilt. Evidence supporting the charges must be presented to a federal trial jury, whose duty is to determine guilt or innocence.
This case was investigated by the Bureau of Alcohol, Tobacco, Firearms and Explosives and the Bates County, Mo., Sheriff's Department. It is being prosecuted by Assistant U.S. Attorney Jeffrey Q. McCarther.