CLAY COUNTY, Mo— A Kansas City man will enter a Clay County court room for the final phase of his case at 9:30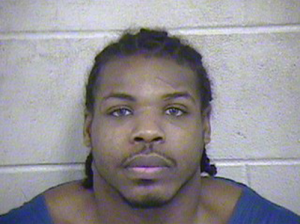 this morning.
Court records indicate Ricardo Lewis, 28, was charged with making a false bomb report against Ameristar Casino Hotel last year.
Lewis reportedly became angered after being fired from the establishment and called 911 twice making bomb threats. Two days later, Lewis was arrested and admitted calling in the threats.
In January, he pleaded guilty in a court of law to the single class d felony charge.
According to Missouri law, Lewis could see a fine of up to $5,000 and a prison term of no more than four years in the Missouri Department of Corrections.