A three vehicle accident Sunday afternoon left four Pettis County residents injured.
According to Missouri State Highway Patrol records, vehicle one, a Suzuki motorcycle driven by Scott Hehner, 30, of Smithton, was following behind vehicle two and three, both motorcycles, northbound on Bothwell State Park Road just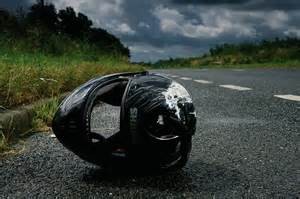 north of Bothwell Park Road.
Hehner then accelerated, striking the right side of vehicle two, driven by Caleb Miller, 23, of Sedalia, and the rear of vehicle three, driven by Jason Nichols, 27, of Sedalia. Both vehicle one and three overturned during the collision, ejecting Hehner and vehicle three's passenger, Heather Nichols, 24.
Both bikes came to rest on the roadway facing north. Vehicle two came to a controlled stop in the southbound lanes facing north.
Hehner was taken by private vehicle to Bothwell Regional Hospital with moderate injuries.
Heather Nichols received moderate injuries while Jason Nichols received minor injuries. Both were transported to Western Missouri Medical Center for treatment.
Miller, driver of vehicle two, is reported as having minor injuries however left the scene prior to treatment.