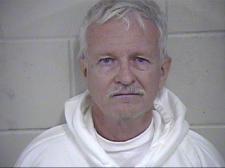 JEFFERSON CITY, Mo.- An Independence, Mo.,  man and long-time sex offender is now forced to remain in a secure facility following an announcement by the Missouri Attorney General Josh Hawley.
According to the release, Jamie McPherson, 71, has a decades-long history of molesting prepubescent boys and girls. At one point he admitted he had over 100 child victims of either molestation, sodomy, or sexual assault.
McPherson often met his victims through his job as a postman in Lexington, Mo., during the 1980s and 1990s. After being reported for touching a child on his route but not arrested in 1996, McPherson retired and relocated to Independence where he used his role as deacon in his church and a Boy Scout leader to lure young boys into his home to sleep in his bed, shower with him, and eventually be orally sodomized.
In 2008, while under investigation for molestation, McPherson, then 61, sexually assaulted a 12-year-old girl at a YMCA pool. When arrested, investigations revealed a half-dozen boys were sodomized, ranging in ages from 5-9, including a special needs child.
In 2010, a judge placed McPherson on probation despite warnings by probation and parole officials. The probation was subsequently revoked after he was caught with life-sized child dolls that were replicas of two of his prior victims, play with a child at a bus stop, and being terminated from sex offender treatment.
Despite multiple efforts at treatment from 2010-2017, McPherson continued to manifest beliefs that all of his child victims created the ideas to make him abuse them and that he had never intentionally acted upon a victim. This year, when it appeared McPherson would again be released into the community, the Attorney General's Office filed a suit to instead commit him to a secure mental health facility.
McPherson will remain in a secure facility under the care of the Department of Mental Health until such time as he is safe to be at large. The case was tried in Jackson County.