MISSOURI — With international trade negotiations taking their time and chaotic commodity markets, U.S. farmers and ranchers may need help to stay afloat.
That is where agriculture loans become a possibility so producers can get the money they need to keep their operation running.
KMZU's Dan Watson spoke with Brian Wheeler, a Farm Loan Manager with the Farm Service Agency (FSA) to find out what types of loans are available to farmers and ranchers and how these loans can help farmers maintain productive fields.
Click below to listen to their conversation, which aired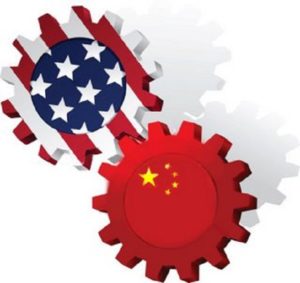 Depending on their needs, farmers may choose from a variety  of loan options.
"The types of loans that we make directly to producers through the Farm Service Agency are Farm Ownership Loans, Operating Loans and Emergency Loans," Wheeler said.
While the loan options may vary, according to Wheeler they are intended for specific purposes.
"Well basically a Farm Ownership Loan can be used to purchase land, make improvements to the land, but they cannot be used to refinance land. . . our Operating Loans are used to pay annual operating expenses such as input costs. . .we got our Emergency Loan program that can be used to replace items or production that was lost to a declared disaster."
Eligibility requirements for each loan differ depending on which type, but there is one common criteria that a producer must meet regardless if they raise crops or livestock.
"One major eligibility requirements for all of the loan programs that I've discussed is that you have to be unable to recieve the credit from your commercial lender like a bank or farm credit to be eligible," Wheeler stated.
Farmers can apply for loans year-round through a local Farm Service Agency office or the USDA's farmer's website.