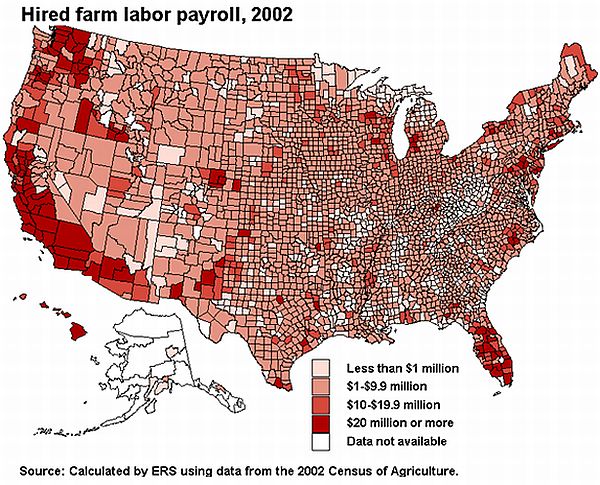 USDA's National Agricultural Statistics Service will resume its Agricultural Labor Survey after the Department of Labor agreed to pay its costs. NASS suspended the survey in April due to budget constraints. NASS Administrator Cynthia Clark says – the Agricultural Labor Survey is critical in helping U.S. farmers and ranchers hire the workers necessary to grow and harvest the food and fiber we need each and every day.
The Department of Labor uses the survey information for its H-2A Program, which is a provision under the U.S. Immigration and Control Act. This program allows the department to issue certificates to agricultural producers, allowing admission of temporary non-immigrant alien farm workers for seasonal farm labor. To make accurate decisions, the department relies on NASS' agricultural labor data to analyze the farm labor supply and demand and establish the need for additional certifications.
The Agricultural Labor Survey also provides information on the number of agricultural workers; hours worked, and wage rates at the national and regional levels. Prior to the survey suspension, NASS interviewed nearly 12-thousand farmers and ranchers every quarter to gather the information. According to the July 2010 Farm Labor Survey, more than 1.2-million hired workers were employed on U.S. farms and ranches, with an average wage of $10.82 per hour.