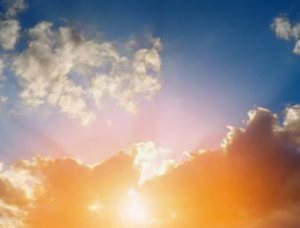 Alba "Louise" Borgstadt, 84 of Higginsville, Missouri passed away on Monday, April 29, 2019, at her home surrounded by family the way she wanted.
Born Saturday, November 17, 1934 in Concordia, Missouri, she was one of nine children born to the late Jesse Green and the late Blanche (Barker) Green.
She worked for the garment factory until it's closing. She then worked for Rodekohr Motors in Lexington, MO and cooked for Branson's Restaurant. She was a faithful member of First Baptist Church. She was dedicated to her loving family, always mending clothes or hemming dresses. She loved to cook and spend time with family. She was close to her mother and spent every day with her at the nursing home until the end. Her family was her world.
Surviving are three sons, Orie Allen Urfer (Janis) of Port Saint Lucie, FL, Jimmy Urfer (Cathy) of Higginsville, Jeff Borgstadt (Kathy) of Higginsville; two brothers, David Green of Fremont, CA and Gerald Green (Diana) of Mexico, MO; two sisters, Marie Zeih of Warrensburg, MO and Shirley Rodekohr of Lexington; ten grandchildren, Heather, Sean, Tricia, Mikki, Tammy, Tracy, Angela, Kristin, Bobby, Mitchell; eighteen great grandchildren; four great-great grandchildren; many nieces, nephews and friends.
She was preceded in death by her parents; four brothers, Harold Green, Alfred Green, Jesse Green and Marvin Green.
A funeral service will be held at 10:00 AM on Friday, May 3, 2019 at First Baptist Church in Higginsville with the Rev. Dr. Greg Fine officiating. Interment will follow the service in the City Cemetery, Higginsville.
The family will receive friends from 9:00 AM to 10:00 AM on Friday, May 3, 2019, at the church. Memorial contributions may be sent to Lafayette County Cancer Coalition or First Baptist Church Higginsville, Casket bearers: Jeff Borgstadt, Bobby Borgstadt, Mitchell Borgstadt, Kenny Johnson, Chris Dillon, Josiah Chaffer. Honorary bearers: Robert Cole, Wayne Stoll, Glenn Pragman, Darrel Opfer, Ron Summers.
Online condolences may be made to the family at www.hoeferfuneralhome.com