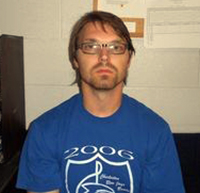 ALBANY, Mo. — A band director from northwest Missouri is facing multiple sex crime charges involving one of his students.
According to Gentry County officials, Albany School District band director Christopher Hensley, is accused of raping one of his students in May and July of 2015. Hensley faces four counts of statutory rape and sexual contact with a student.
The Associated Press reports Albany Superintendent Erin Oligschlaeger placed Hensley on leave Saturday following his arrest. He will not be allowed to return to district property until the investigation has concluded.
Hensley is held in Harrison County on a $50,000 bond. Arraignment is scheduled for August 19, 2015.